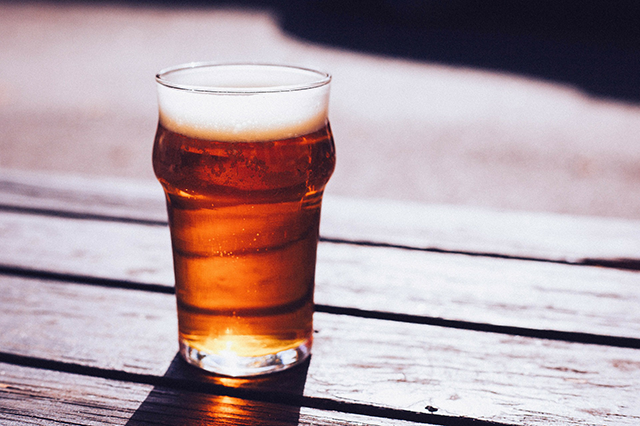 May
28
2015
What's better than hitting the road, camping out with some friends and having a few cold ones while you're at it? Not much!
Around the Midwest, there have been a huge number of great breweries popping up. Far from the big breweries of yesteryear, these small craft breweries put focus on great beer, good times—and they'll even show you around the place.
Take an RV trip with us to a few of the best breweries in the Midwest. We'll show you where to camp and what to drink.
Not far from Downtown Milwaukee, this brewery puts emphasis on the old-school Wisconsin favorites: beer, polka, fish fries and fun.
Many attendees see this as the hands-down best brewery tour in Wisconsin—which is saying a lot, considering the high number of breweries in the area. For just $7, you get four beer samples, a pint glass and a tour of the facility. On Friday nights, expect a fish fry and a live polka band—as well as plenty of beer. But get there early! Tours have a tendency to sell out early.
What to Drink:
Fixed Gear is a best-seller at Lakefront. It's a dry-hopped red IPA with plenty of bite.
Where to stay: Wisconsin State Fair RV Park 
During the Wisconsin State Fair in nearby West Allis, Wisconsin, the state fairgrounds are a bustling place. The rest of the year, however, the doors are open to RVers. There's plenty of place to pull up and stay for a few nights.
Grand Rapids, Michigan is a small town that can get bitingly cold in the winter. That's why they need plenty of strong, dark beer to get through the tough season. Enter Founders Brewing, who has been making award-winning beer in west Michigan for over a decade.
Founders offers tours of the facility on Saturdays and Tuesdays.
What to Drink: 
Founders Breakfast Stout, as well as its barrel-aged variant Kentucky Breakfast Stout, are not to be missed for fans of whopping, strong beer.
Where to Stay: Woodchip Campground
Located not far from downtown Grand Rapids—and just a 15 minute drive from Founders Brewing—Woodchip Campground has all the amenities to make a family vacation a load of fun.
Not far from Grand Rapids, Bell's Brewing is located in the college town of Kalamazoo, Michigan. Famous for its flash-in-the-pan, hyper-seasonal beers that drinkers flock to try before they disappear, Bell's offers great food, an interesting tour and wide array of beers to try. (They even have a webcam set up so you can see what they have on tap right now!)
What to Drink:
If it's available, the HopSlam is a must. With six different hop varieties and over 70 IBU, it's a tart, refreshing and hefty double IPA.
Where to stay: Markin Glen Park
With over 38 modern RV sites, this 160-acre park offers plenty of room to stretch out and enjoy the Good Life. There's fishing, swimming, playgrounds and more.
Of any of the aforementioned breweries, Munster, Indiana's Three Floyds likely has the most fervent—and weirdest—fanbase. With beer names like "Permanent Funeral" and "Rabbid Rabbit," Three Floyds lives up to its tagline of "It's Not Normal."
If you can get past the odd names and wacky labels, you'll find some of the best beer in the Midwest, along with a cool tour and some great food in their brewpub.
What to Drink:
The year-round favorite Gumballhead is a tasty wheat beer that's a must-have. But—if you're feeling daring—try to get a taste of Dark Lord, their Russian Imperial Stout that fetches mile-long lines (seriously).
Where to stay: Emerald Trails Campground
Located just over the Illinois border, but still just a short drive away, Emerald Trails offers all the amenities that RV campers have come to expect, including full hookups, on-site swimming pool and plenty of scenery.